The Meenu Sasser Family Scholarship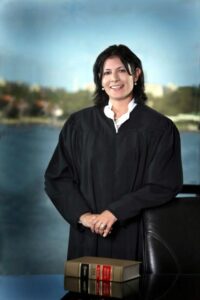 Honorable Meenu Talwar Sasser
NOVEMBER 5, 1970 – JULY 6, 2019
Eligibility:Must be (i) currently enrolled at an accredited law school in Florida in full-time or part-time programs at the time of application and award), and (ii) a current law student member of APABA (Click here to join). Refer to the scholarship application for full eligibility information.
Scholarship amount: $1,000
Application: The application can be downloaded here.
Deadline: Friday, May 28, 2021 at 5:00 pm EST.
Donate to the Scholarship Fund: Please consider supporting the Meenu Sasser Family Scholarship fund. Donations can be made by credit card or by check. Please visit the donations page for for more information.